A CURRICULUM LEARNING ACTIVITY
Jason has planned a learning activity for the class for the Language and Art Curriculum Learning Area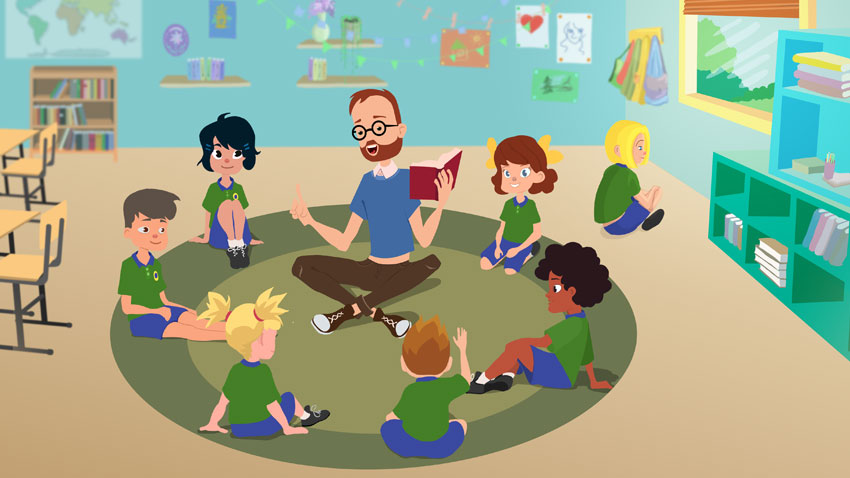 Jason will read the class the book, Mrs. White and the Red Desert. He will ask his Grade 1 students to sit at a table or on the floor and draw one of the scenes from the book. He explains that later, in the afternoon that day, the students will come together on the mat, and each student will be asked to show their picture and explain the drawing to the rest of the class.
Jason is designing reasonable adjustments that will enable Sally to be included in this learning activity. He has access to the support of Sally's team, who he can call on to assist in various ways (including commenting on the reasonable adjustments and assisting him to implement them).
In the next section, a list of reasonable adjustments that Jason has designed will be considered. We will work through how they appear to align with the Social Model of Disability in supporting Sally's educational inclusion.

Boyle, J. (2017). Mrs. White and the Red Desert. Magabala Books, Broome.